American Wagyu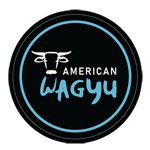 Our Wagyu beef is certified-free from growth hormones. Each body is hand-graded for a marble score by an independent grader.
This attention to detail and pursuit of perfection guarantees an unparalleled seating experience.
ALL NEW

HIGH SCORE AMERICAN WAGYU
EXCLUSIVELY AT MEAT THE BUTCHERS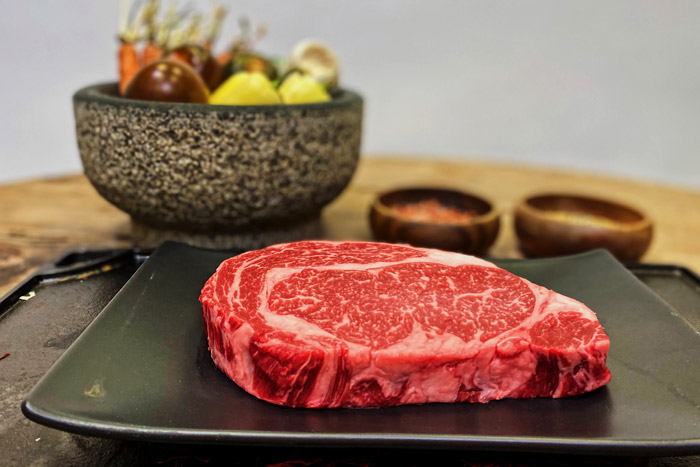 CERTIFIED NATURAL

, NO ANTIBIOTICS OR HORMONES
Meat the Butchers is dedicated to responsible breeding practices, preserving our family's rich ranching heritage, and conserving our land. We are committed to raising our cattle naturally to deliver healthy, superior quality beef.
Our certified natural Wagyu Cattle are born and raised on the pasture. It is our belief that healthy well-fed cattle produce the best meat. That is why our cattle are raised naturally, free from hormones and antibiotics. To ensure every single cut of our Wagyu beef meets these standards, our herd stays under our personal guidance from conception to plate.
Cattle are born, bred, and weened on our ranch or partner satellite ranches. All of our cattle bred are F1 Cross Wagyu, meaning a full-blood Japanese Wagyu animal is crossed with a full-blood Angus animal from our Angus broodstock. Our cattle genetics have been improved over 27 years.
Our cattle are free of antibiotics and never receive hormones or other growth promotants. These rigorous standards enable us to consistently produce healthier beef with exceptional marbling. To promote the health of our cattle, they are finished slowly over 350-450 days on
corn-based feed rations. Due to the vastly superior marbling characteristics, we hand grades all meat based on the Japanese Beef Marbling Standard (BMS).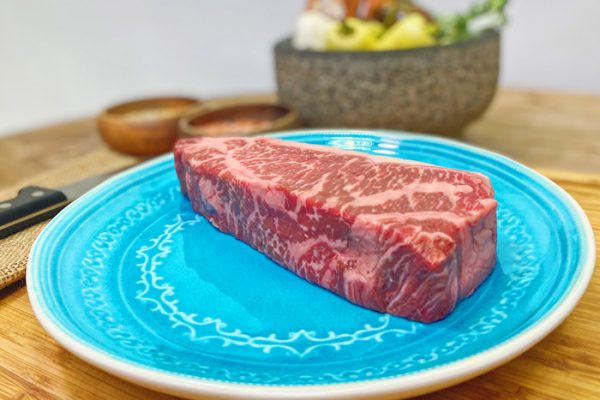 Located just south of Dallas in Ennis, TX, the Hunt family has owned the ranch since 1858. Predominantly Blackland Prairie, the ranch's ecosystem makes it ideal for raising cattle and for beef production.
With an emphasis on best practices and holistic management, the ranch has been awarded the National Wetlands Award, as well as the Lone Star Land Steward Award due to its efforts to limit the environmental impact of cattle and beef production. The Rosewood Ranches team maintains a commitment to land conservation as well as being an industry leader in best practices as it pertains to ideal processes raising our cattle.